Britney Spears' husband has broken his silence on why his wife chooses to deactivate her social media account this week.
The 41-year-old 'Toxic' singer's husband, Sam Asghari, has been faced with a barrage of questions from fans who are concerned about Spears' mental health after she quit Instagram.
Shortly after the 'Baby One More Time' hitmaker removed her account, the 28-year-old actor and fitness model shut down allegations he "controls" her account from curious fans in a recent question and answer session.
Now, Asghari - who got engaged to Spears in September 2021 and officially tied the knot with her in June 2022 - took to Instagram again to share the devastating reason why his wife quit the internet.
Check out his statements below: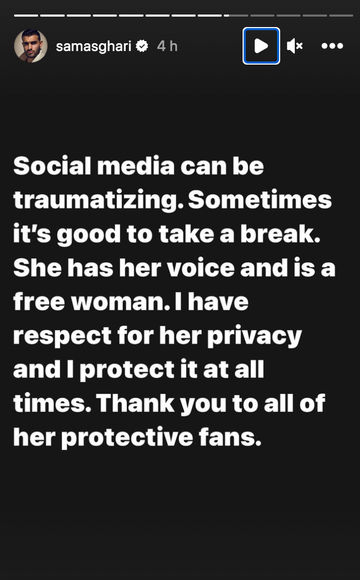 In a statement shared on his Instagram Stories, Asghari said the platform can be "traumatizing" for the musician and asked fans to be careful of being "overprotective" of Spears.
"Social media can be traumatizing. Sometimes it's good to take a break. She has her voice and is a free woman. I have respect for her privacy and I protect it at all times," he wrote.
"Thank you to all of her protective fans," he wrote, addressing the concern from her supporters. He then added: "Out of respect for her privacy I don't post her 247. I ask for permission if I ever do."
In another slide, Asghari revealed the reason why Spears doesn't attend red carpets with him, explaining: "For my job, I have to attend many events. It would be my honor if she joins."
"For her, those things are not fun. They're [hectic] and full of stress. [Especially], since she's been doing these things since 8 years old. Plus she already slayed every single one she has been to," he wrote.
The model then finished his heartbreaking statement by expressing: "I've always respected and supported her privacy with everything I've had. I ask of you supportive and protective fans to do the same."
"Sometimes being overprotective can cause more stress and damage," he concluded - sending a clear message to all the anxious fans of the award-winning singer.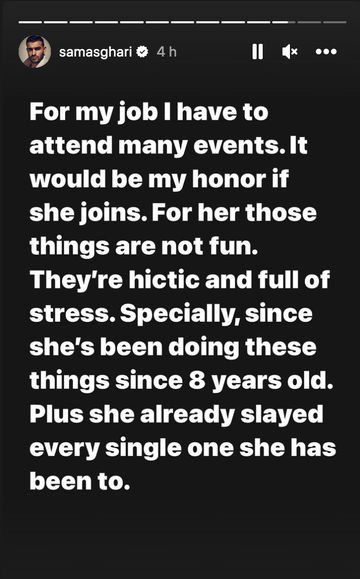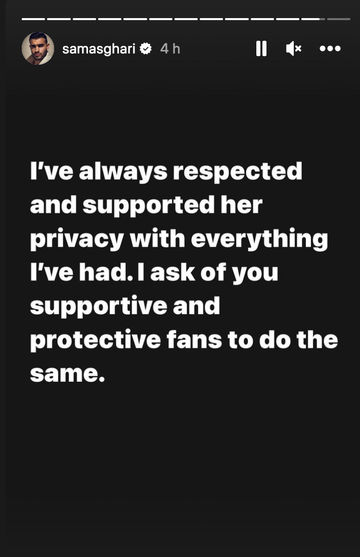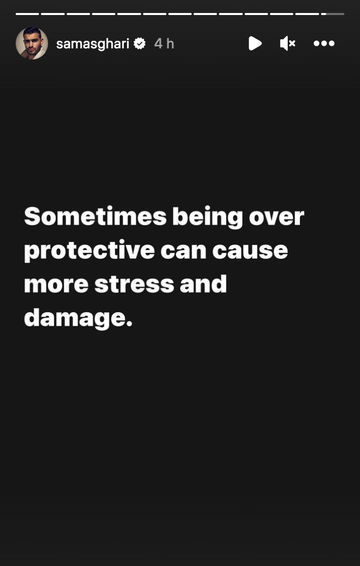 This is the second statement Asghari has made after Spears sparked concern with her social media deactivation earlier this week - the fourth time she has done so in the past five months.
Fans have been worried about the 'Piece of Me' singer's internet presence over the past few months after she recently shared a now-deleted post gushing about her estranged sister Jamie Lynn Spears.
Followers speculated that the unexpected yet sweet post was actually sent by someone on her team and not the singer herself, because Spears has publicly feuded with her sister since her conservatorship was terminated in November 2021.
Earlier this year, Spears called the Zoey 101 star "scum" in a now-deleted Instagram post after the actress published her controversial memoir titled, Things I Should Have Said.
Source: https://vt.co/